Mezzanine debt and preferred equity both sit between the senior debt and common equity in the capital stack and generally serve similar functions to fill a gap in funding and/or provide additional leverage.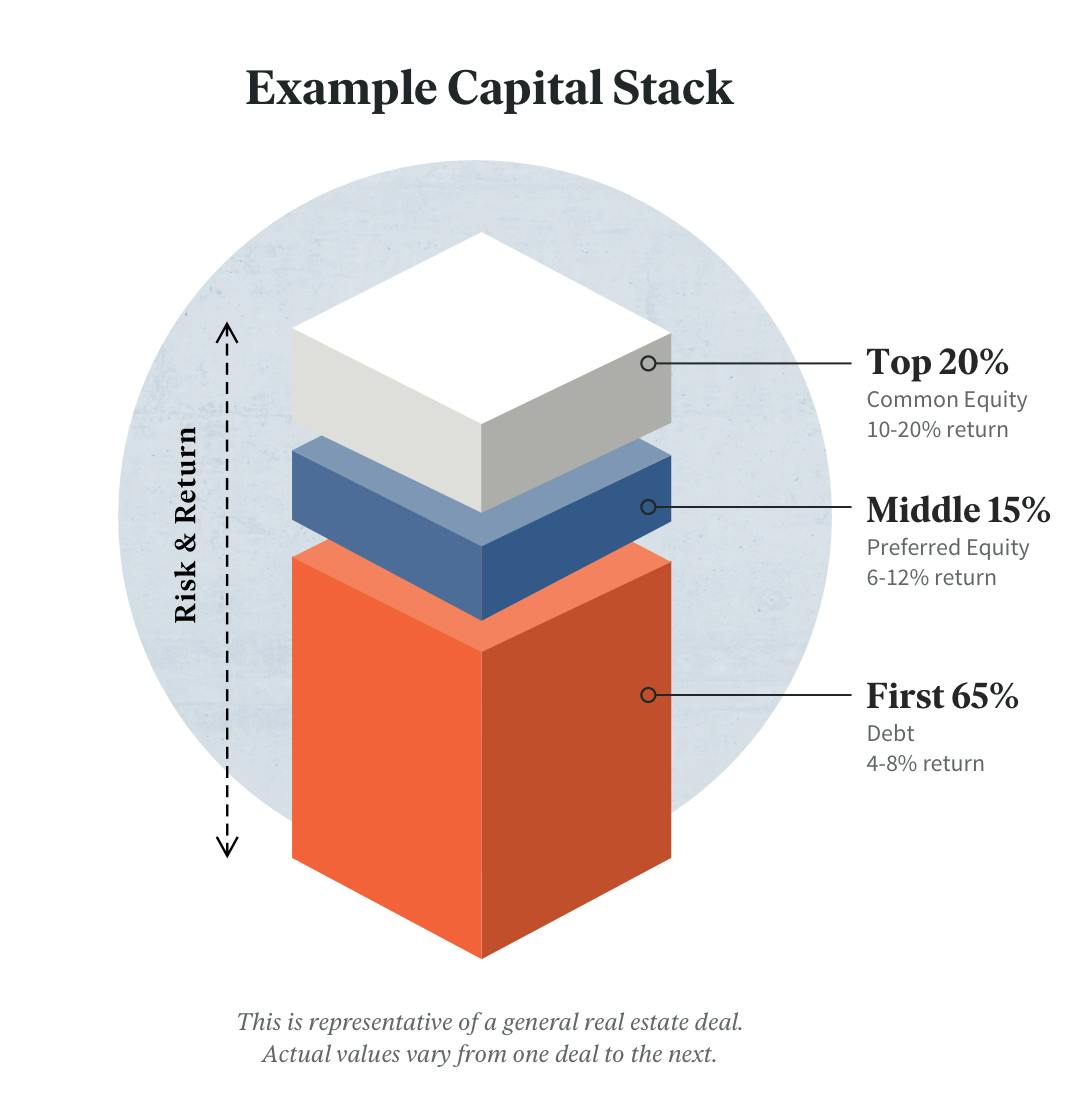 The primary difference between the two is that mezzanine debt is generally structured as a loan that is secured by a lien on the property while preferred equity, on the other hand, is an equity investment in the property-owning entity.
Benefits of Mezzanine Debt and Preferred Equity
Both Mezzanine debt and preferred equity can be effective tools to provide a borrower or sponsor with higher levels of leverage at a lower cost than common equity. In return, investors get a more secured position relative to the equity but a higher yield for their additional risk in being subordinate to the senior loan.
Learn More